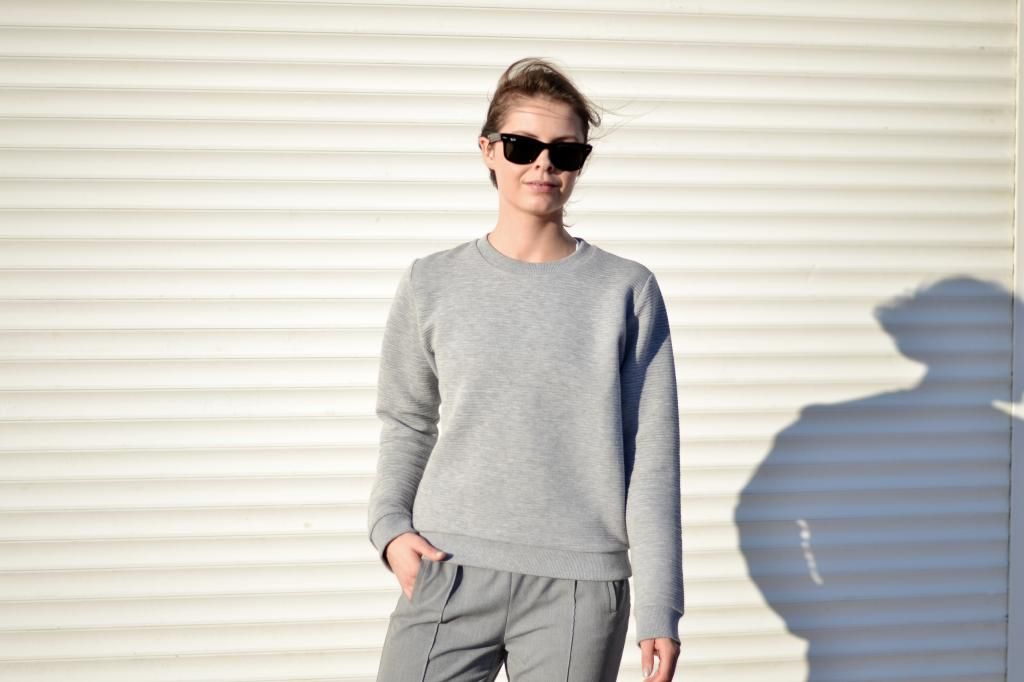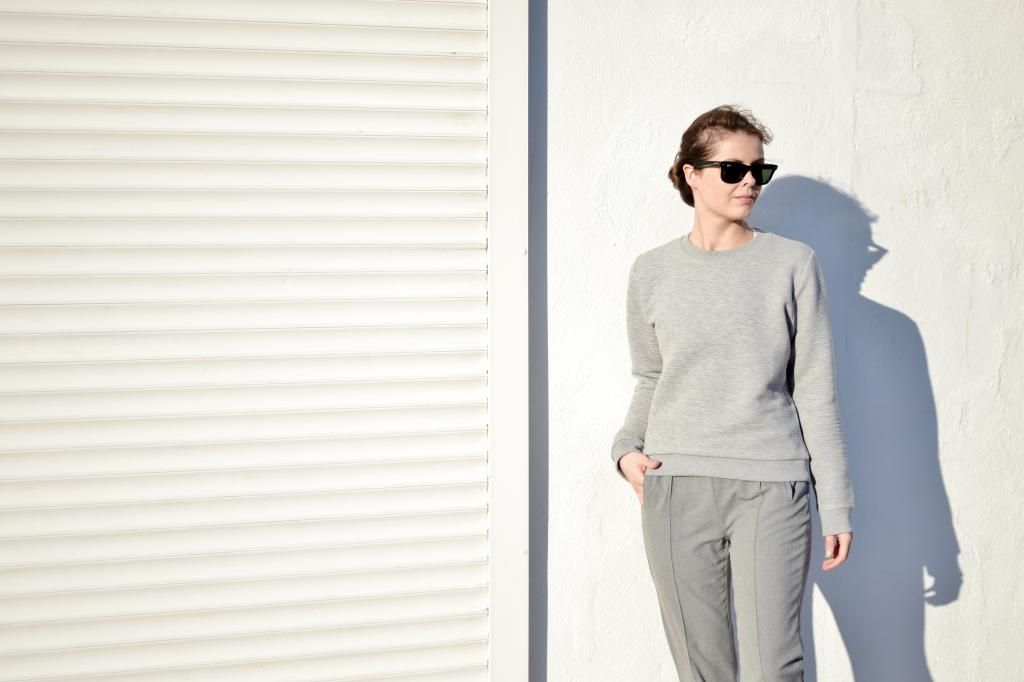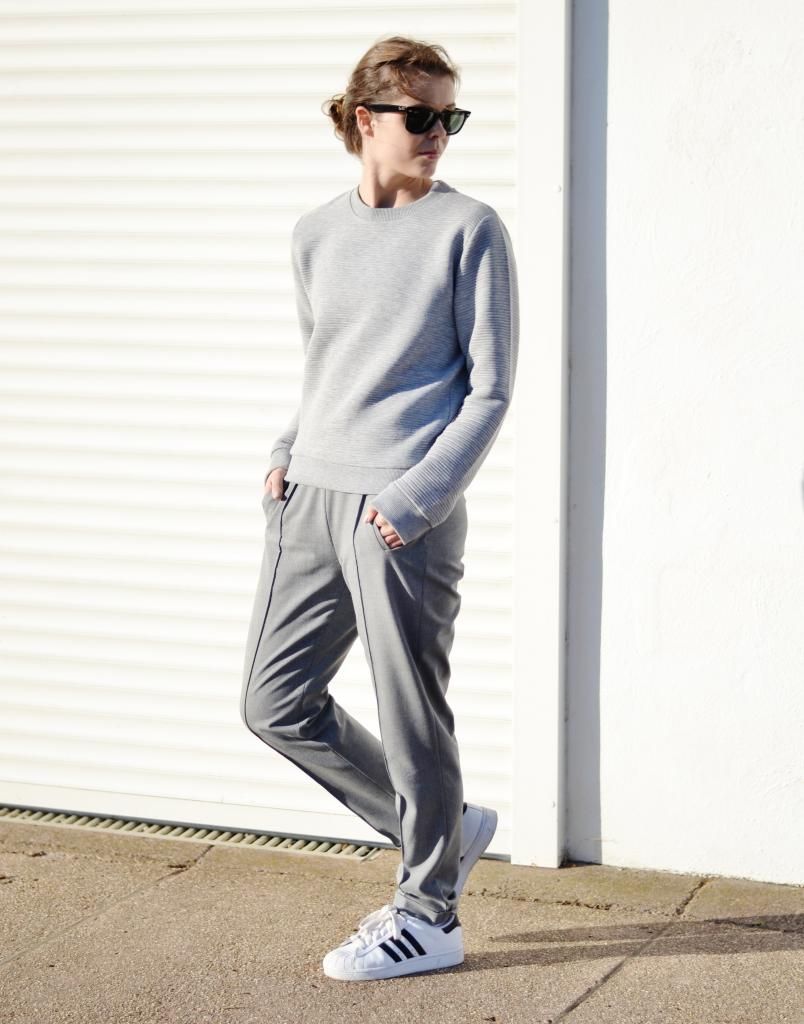 So I deviated from my typical colour combination in my last outfit post by wearing a camel coat - which is about as much colour as I like to sport at any given time. The Missguided light pink co-ord last week was also drawing a little close to my imaginary (and admittedly restrictive) line. Therefore, I thought it only fitting that my next OOTD be as much lacking in colour as possible to, in effect, counter balance my rather rash decision to wear...um....pink. Fortunately I managed to coordinate an outfit of almost entirely grey to suit my de-saturated colour palette and set the world right again.
I hope you all have enjoyed the weekend, I went home to visit my parents and friends to celebrate Bonfire Night in my home town (a little early I know but it's always been that way). It's something I've always remembered going to as a kid - I used to watch my granddad save all the garden waste in giant bags to then help him take them to the large bonfire site by the beach to tip them on the pile. It's something that will never get old and I will always enjoy :).
Thanks for reading!
Lucy xx
Disable your ad blocking software to view this content.