Last week I went shopping to desperately try and find a new pair of black ankle boots I can just throw on and wear whatever-the-weather (so nothing expensive that I won't want to take out the box with the slight threat of rain!). I, however, had no such luck and went home with a disappointed look on my face.
The next day I received an email from ASOS with a flash sale on boots and voila! What do you know, there were my perfect boots! Leather,
tick
, black,
tick
, flat,
tick
! Needless to say I ordered these
Dune
beauties straight away.
What do you think? I apologise in advance for the amount these things are going to feature in my outfit posts! They go with everything!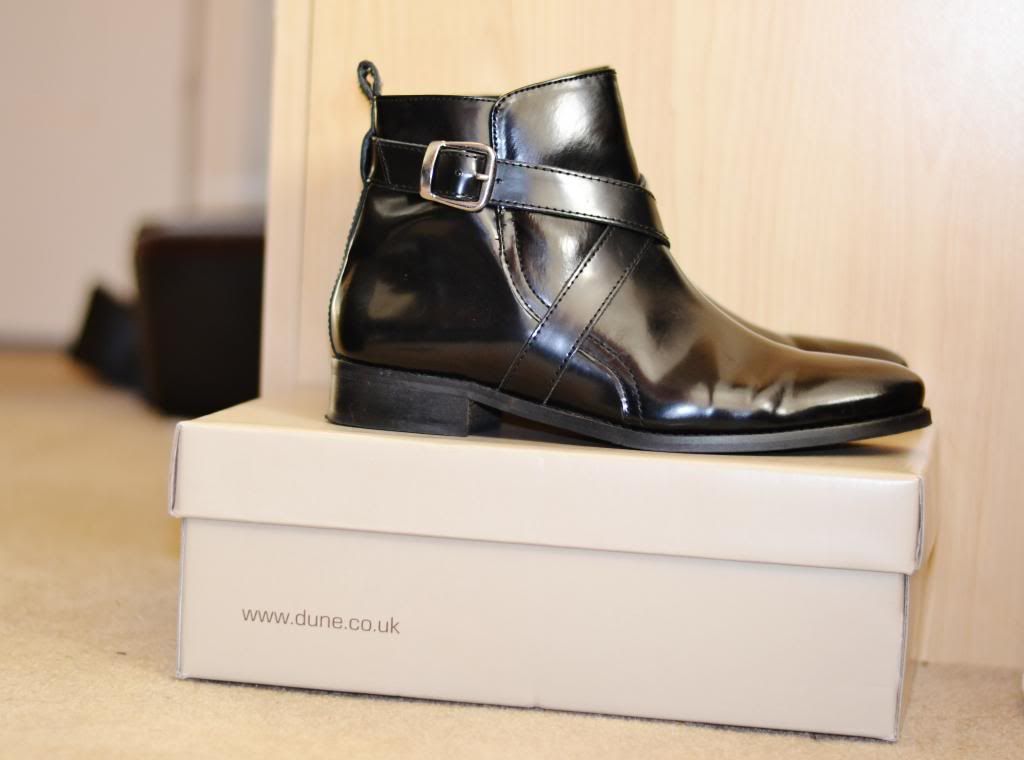 They're still on sale! You can get them
Here
Thanks for reading!
Lucy xx