I have been told that I have a bit of an obsession with blacks, whites and greys. I don't know whether it is because they are easier to wear and style or they're just a favourite of mine - I would probably guess it's a mix of the two. I am currently obsessed with these little leather shorts I picked up from Zara not so long ago; they go with everything and are perfect for the 'leather trend' (especially if you aren't comfortable in a full-on leather outfit!).
It's started raining again in England after such a lovely sunny week previously so it's back to shooting inside (better than nothing right?!). Hopefully the weather will cheer up again next week so we can get some sun!
What do you think of this outfit? It's really comfortable and so perfect for hot summer days!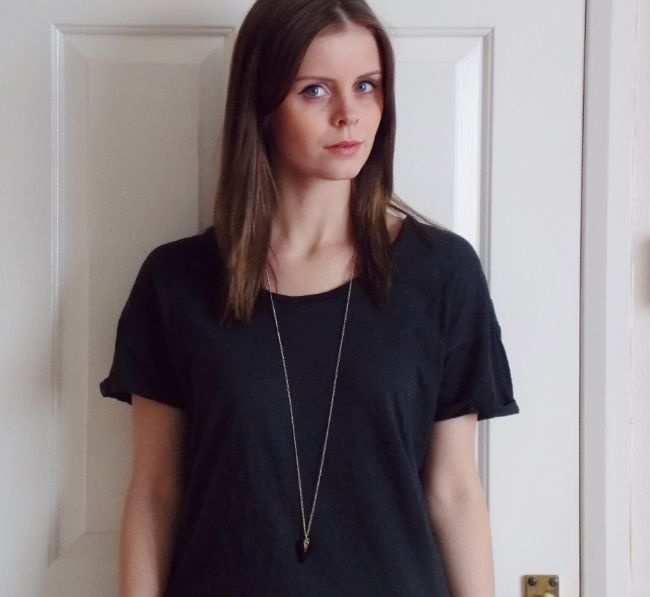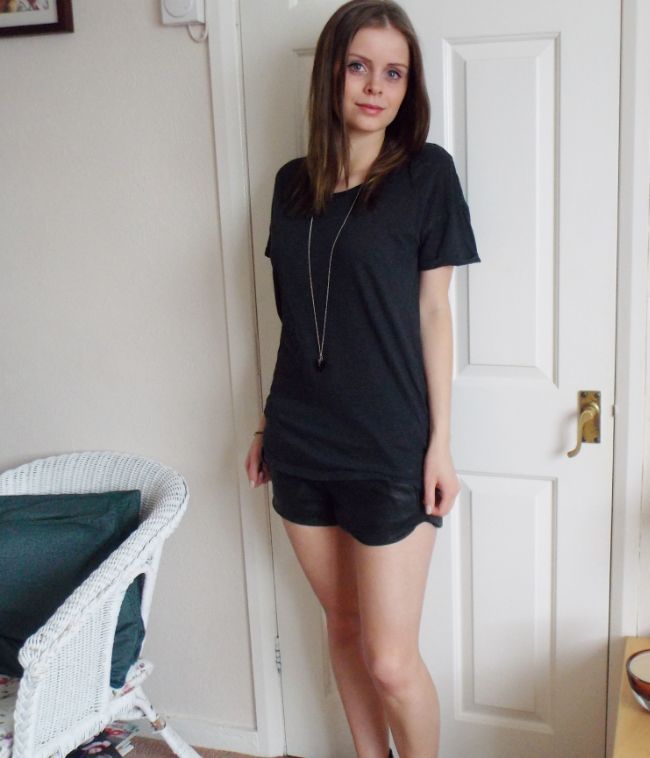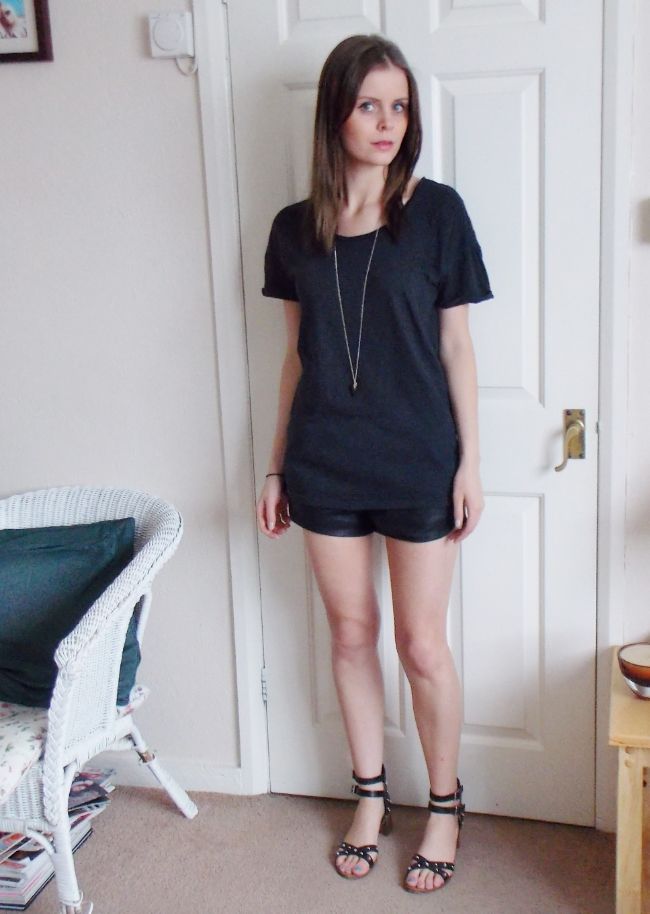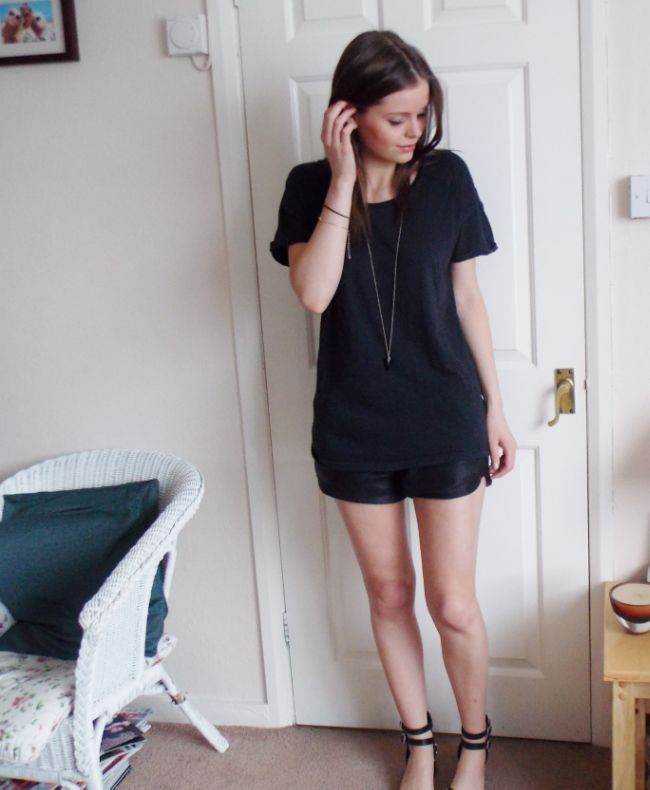 Top: BDG at Urban Outfitters, similar
here
, Shorts: Zara, similar
here
, shoes:
River Island
, similar
here
, Necklace: Topshop
Enjoy the rest of the week!
Lucy xx