It's been quite difficult these last couple of weeks trying to put together things to wear as half my wardrobe is still at Uni! I brought home the essentials; shorts, t-shirts, jeans etc. but am missing those summer pieces that I desperately need to get my hands back on! I shall force myself at some point this week to go up there and get some stuff...
And so this outfit is a result of digging around in some boxes and reaching into the depths of my wardrobe to see what I can rediscover. I had completely forgotten about this blazer, put away because the boyfriend shape went out - but hurray for me, it's back in again! (now all I need are boyfriend jeans...). What do you think of my monochrome look?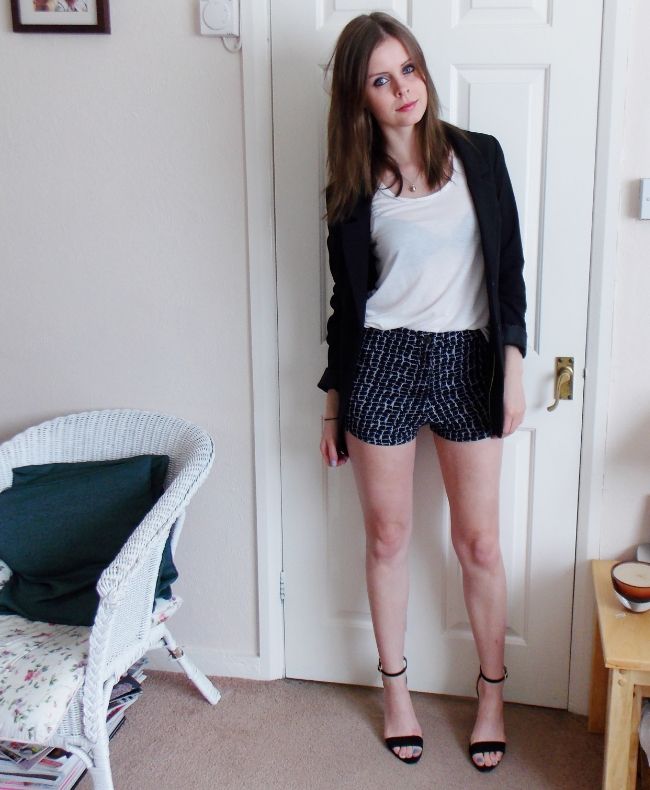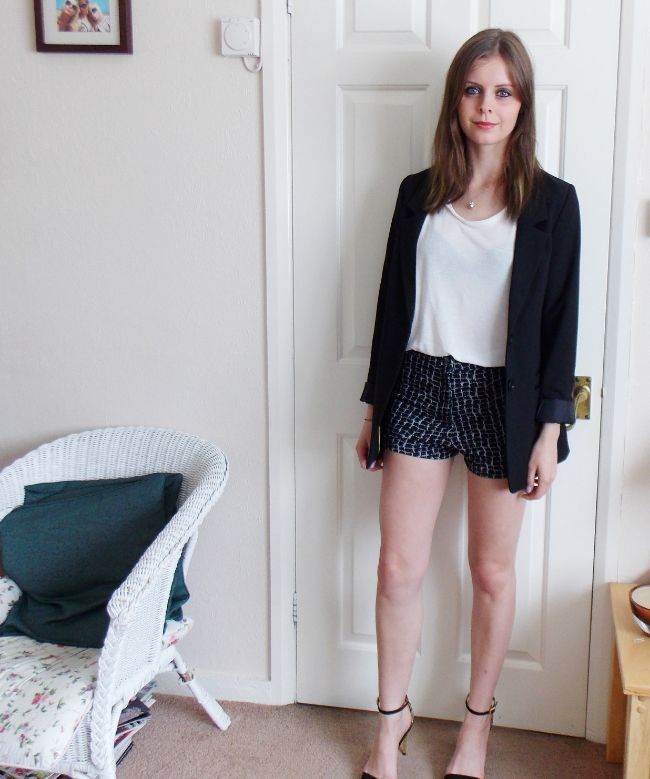 Blazer: H&M (old, similar
here
), T-Shirt: Cos (similar
here
, Shorts: Urban Outfitters (Silence and Noise), Shoes: Zara
Thanks for reading!
Lucy xx