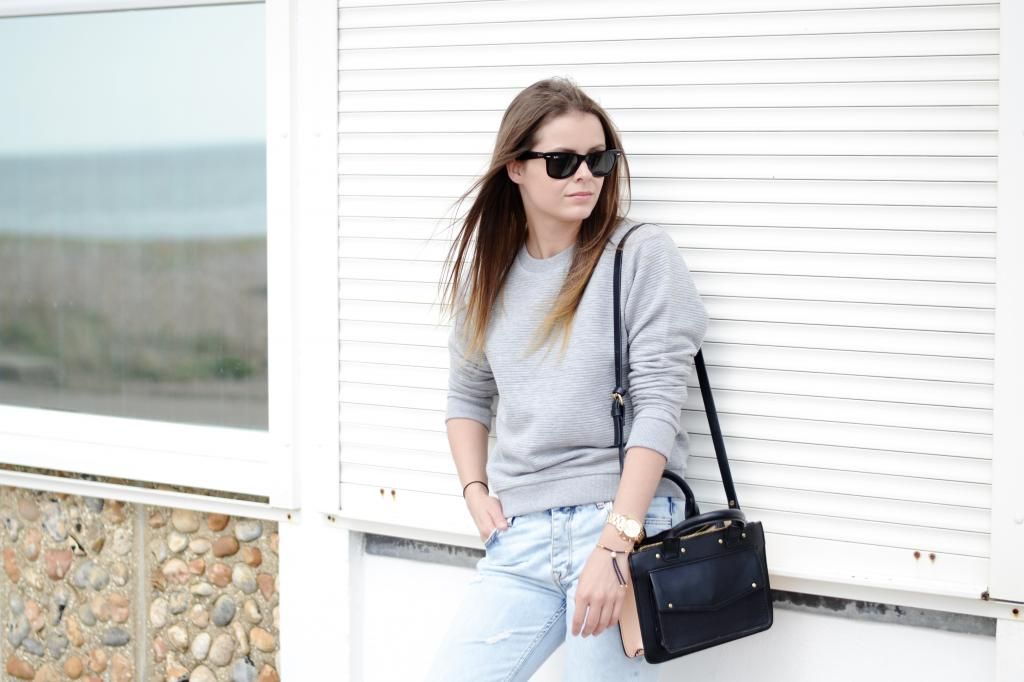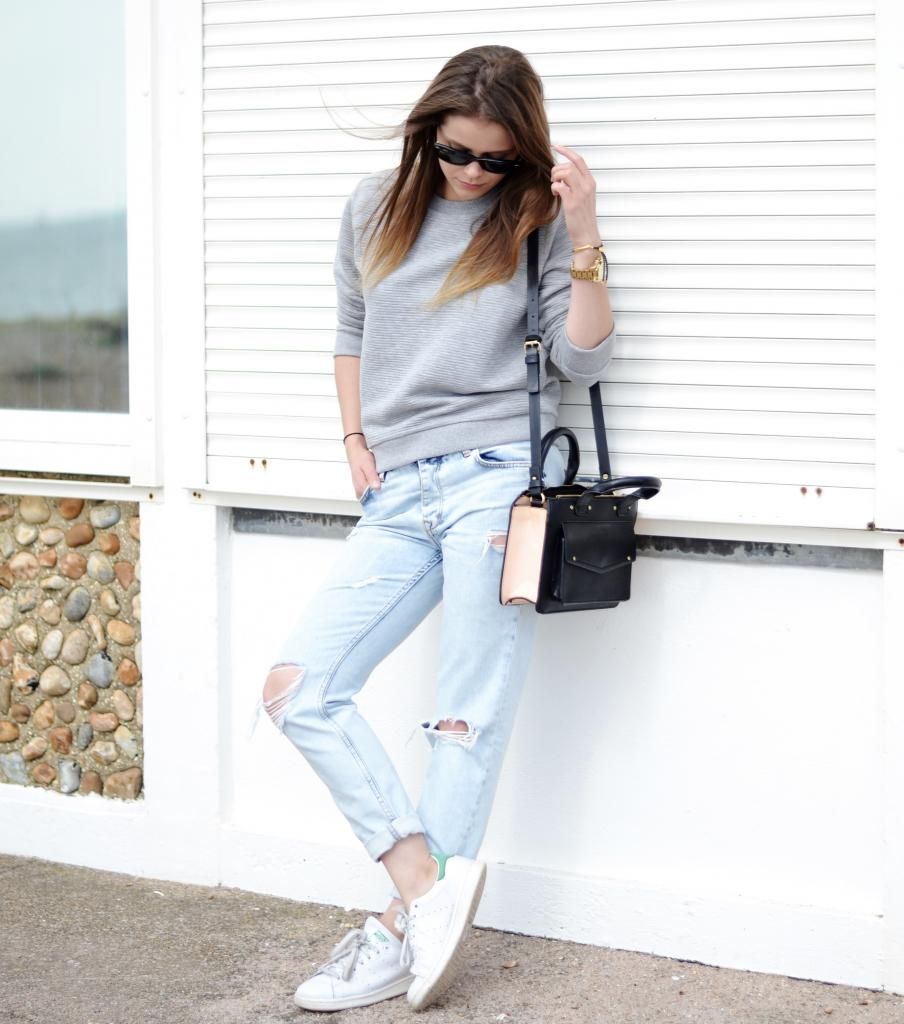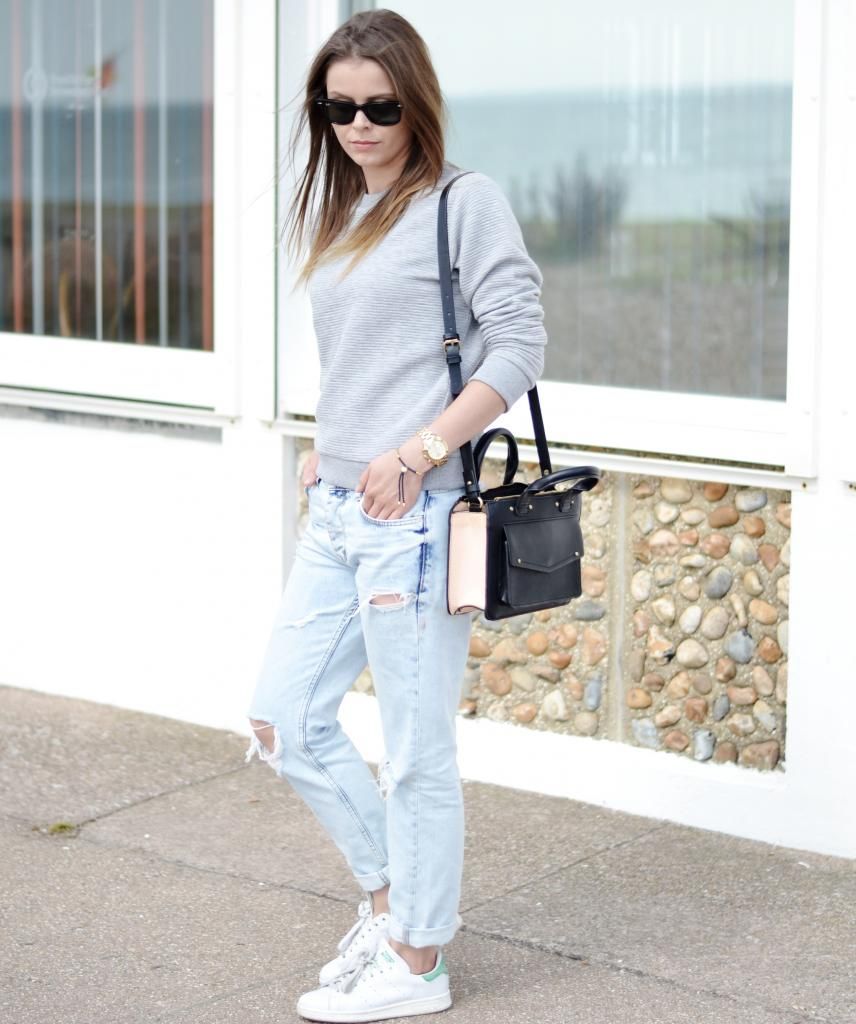 Bag: Zara, old (Similar
here
)
It may not appear here in these photos (ok, maybe a little) but I was seriously grumpy at the time of taking these! I had flown home for 1am that morning, and for some reason my knees had seriously messed themselves up! I was in a lot of pain, but the show must go on, and seeing as I'd had a few days off blogging it was time to get back to business.
On to more pleasant things - do you like my new
Mango jeans
?! I've struggled to convince myself to take them off (they are the most comfortable pair of jeans I have ever owned!) since I got them and will probably feature them a lot on the blog for the coming weeks - pretty much until my knees get too cold and I am forced to retire them to the back of the wardrobe. I have also purchased my second
sweater
of the season which I hope, being grey, is going to go with everything else this Autumn.
I can't believe NYFW is over and we're on to London already! I cannot wait to see all the street style and attend London Fashion Weekend on Saturday (I wish I could have gone to LFW this season but I wasn't able to *sad face*). Are any of you going to LFW/Weekend?!
I wish you all a great week ahead!
Thanks for reading,
Lucy xx