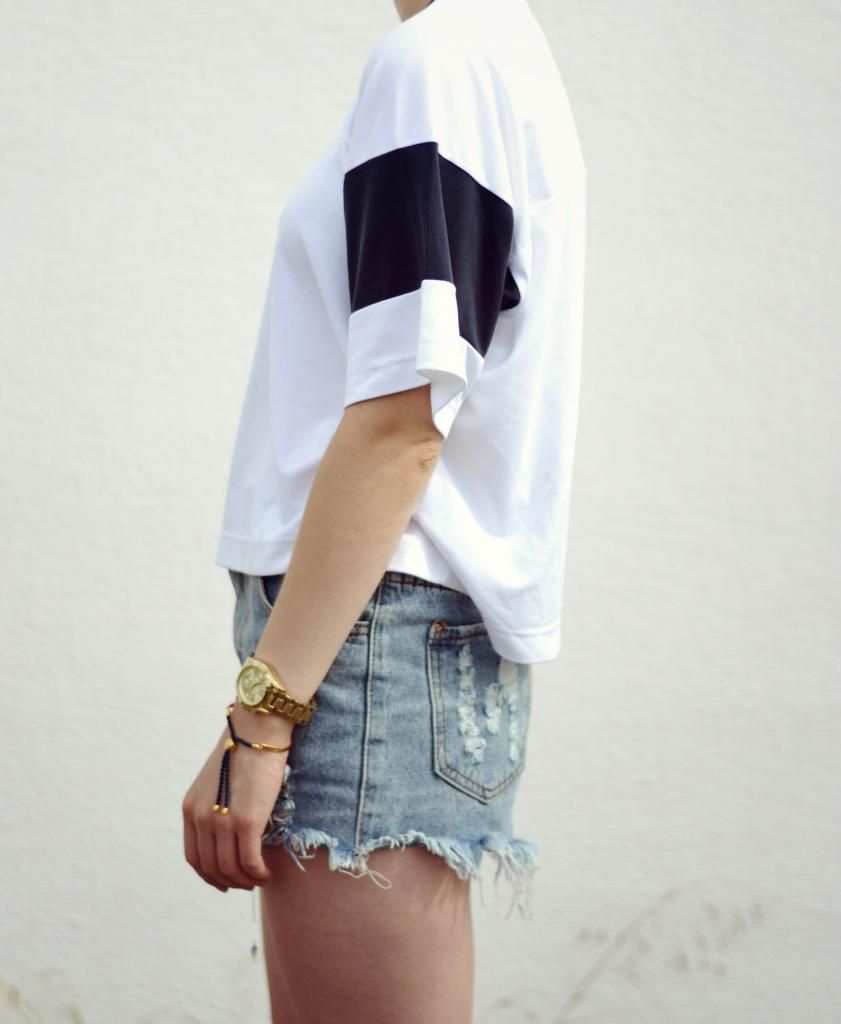 It's no secret that when it comes to weekend dressing I am first in the queue for comfort over painfully squeezing my feet into high heels and not eating lunch in case of...you know. Oh no, I'll take my burger and eat it thank you very much! (And it would be my little secret hidden under layers of t-shirts). That is what I love so much about this
T by Alexander Wang
top - I get comfort, I get to try my take on the sports trend and it goes with just about everything I own (ok, maybe not the fluorescent pink tutu yet to make an appearance on the blog....JK - as if?!).
Also, do you like my new
Rayban Wayfarers
? You may, or may not, have noticed I never take my brown foldable ones off - well here's another pair for you to get sick of seeing (early birthday present, I turn 23 next week! aghhhh!!).
Thanks for reading, hope you've all had a great weekend.
Lucy xx