Going on a summer holiday in Ibiza or Greece? Then look your best all the time by packing only stuff that will help you look stylish and fashionable - whether you're sunbathing on a beach, visiting museums or drinking a latte at a case with a good book to hand.
Here are 8 clothing staples that should be packed in your luggage for a fabulous summer holiday:
Not only can this worn at a beach, you can also wear this for a stroll in a park or at touristy museum. It's that versatile. Plus, you don't have to worry about not having a
dress to wear
for cocktail drinks with a local hottie you just met because a maxi dress can be worn for special occasions.
Protect your pretty peepers from the harsh UV rays by bringing along your sunnies along with you wherever you go. Opt for vintage-style sunglasses, like the circle lenses, to stay chic and stylish while holidaying.
Bring at least two crop tops and you're sure to have a cool summer. Such tops are refreshing and sexy while keeping your ensemble laid back.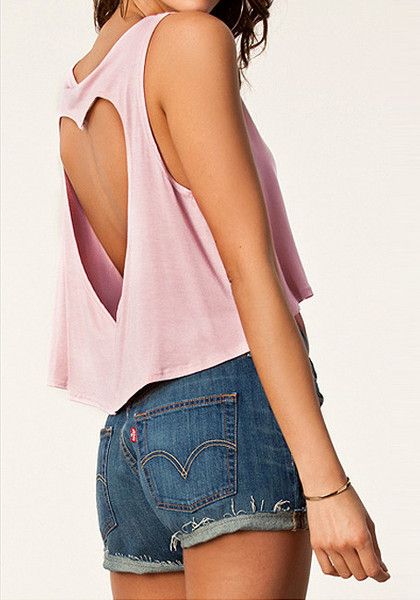 Not only is this great for casual wear but this can also be worn to a local club if you're up to meeting local folks your age. Just pair this with pumps and you're party-ready!
You'll never know how hot your holiday destination will be until you walk out of the airport, so it's always best to pack pairs of shorts with you. Plus, they can come in handy if your travel itinerary involves lots of outdoor activities, like hiking, horseback riding and many others.
In most cases, summer holidays are all about spending copious amounts of time in the beach or in a pool. If that's what you have in mind, then be sure to bring at least a pair of sexy bikinis to be a total beach babe on your holiday break.
They can come in handy, especially when modest clothes are called for like going to religious temples, for instance. Besides that, basic tees come in handy when you feel the need to wear something less skin-baring.
These playful pieces should definitely part of your summer holiday wardrobe. They're not only comfy and breathable, they can also be styled in any way you want them to look. If you want something casual, pair your romper with flip-flops. For something chic, wear it with a long statement necklace and peep-toe pumps.
And that's about it, ladies! Make the summer your season by looking hot and chic on your holiday with these clothing staples.
(This was a sponsored post)