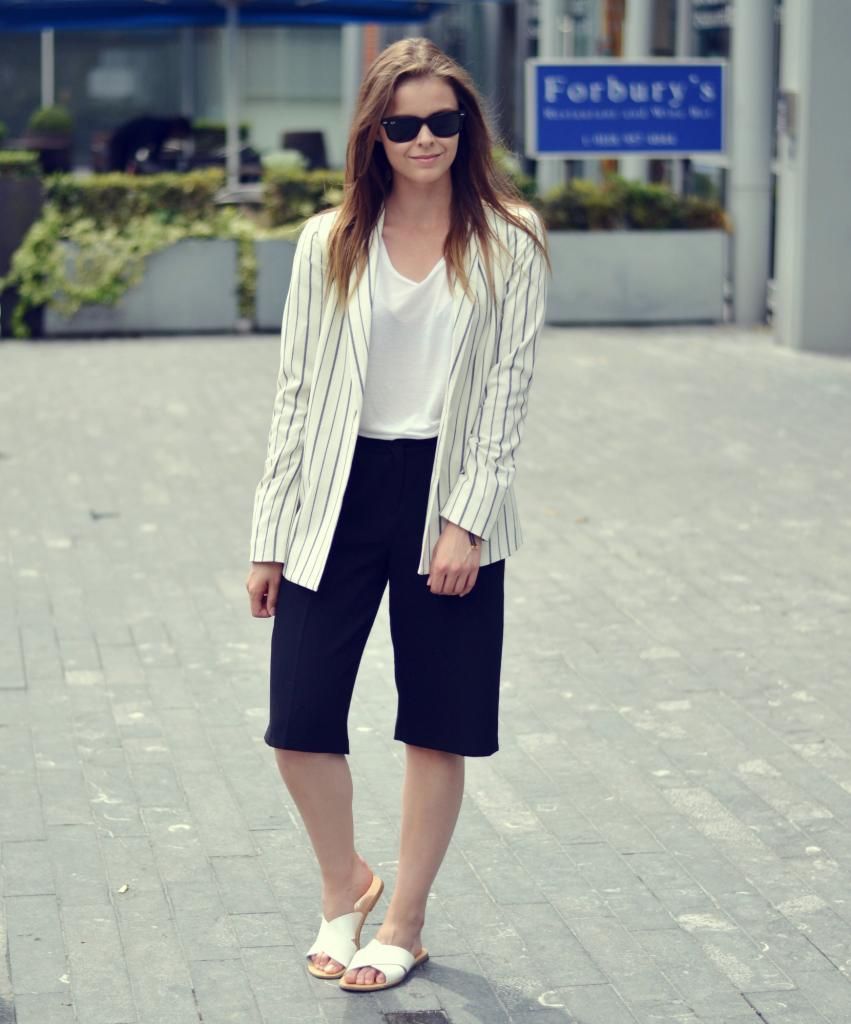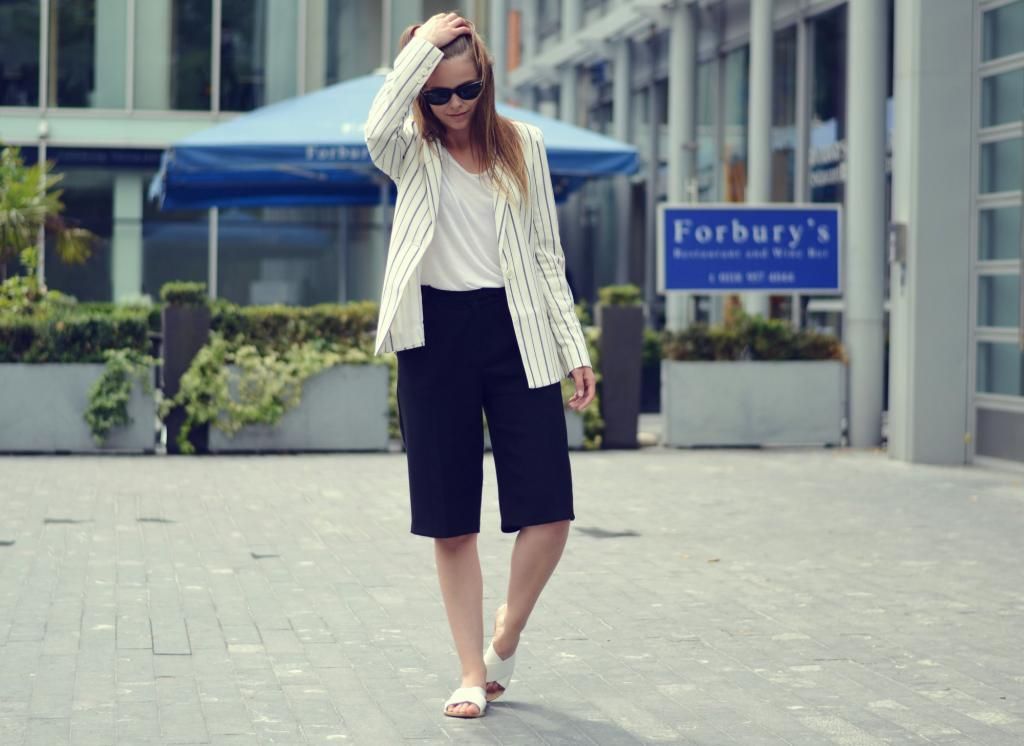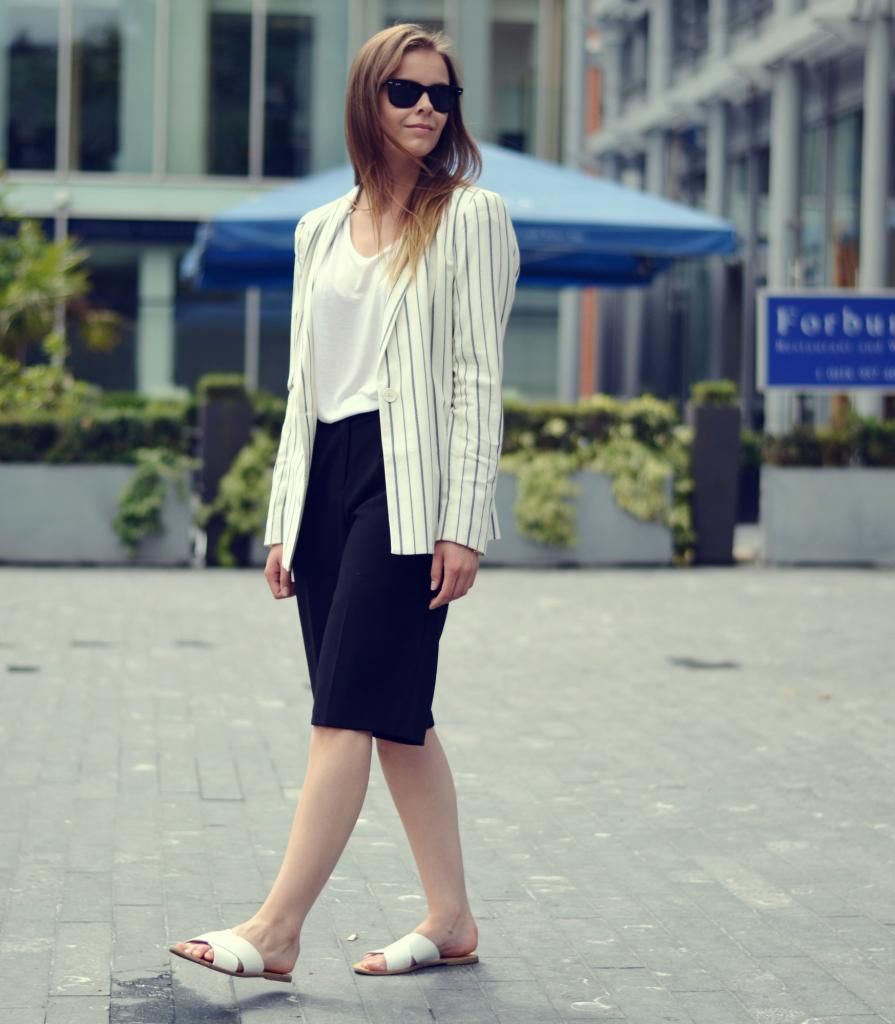 For me, 'stripes' is a trend I most certainly couldn't stay away from, despite typically being known for simple looks. It adds definition to any outfit you chose to wear them with and can completely transform (or what I've tried to do here, at least) even a simple shorts and t-shirt look into something worth blogging about (IMHO).
You might remember me posting this little darling of a
blazer
on my blog
here
a short time ago as something I was lusting after - well I managed to pick it up in the
ASOS
sale! Now that is patience paying off (literally) right there!
What do you think of this outfit? I've been playing around with different styles of photography lately so still in the teething stages of finding what works for my blog.
Oh, and I know I kind of have bitch face going on here but it was seriously hot taking these photos! SOZ!
Thanks for reading,
Lucy xx