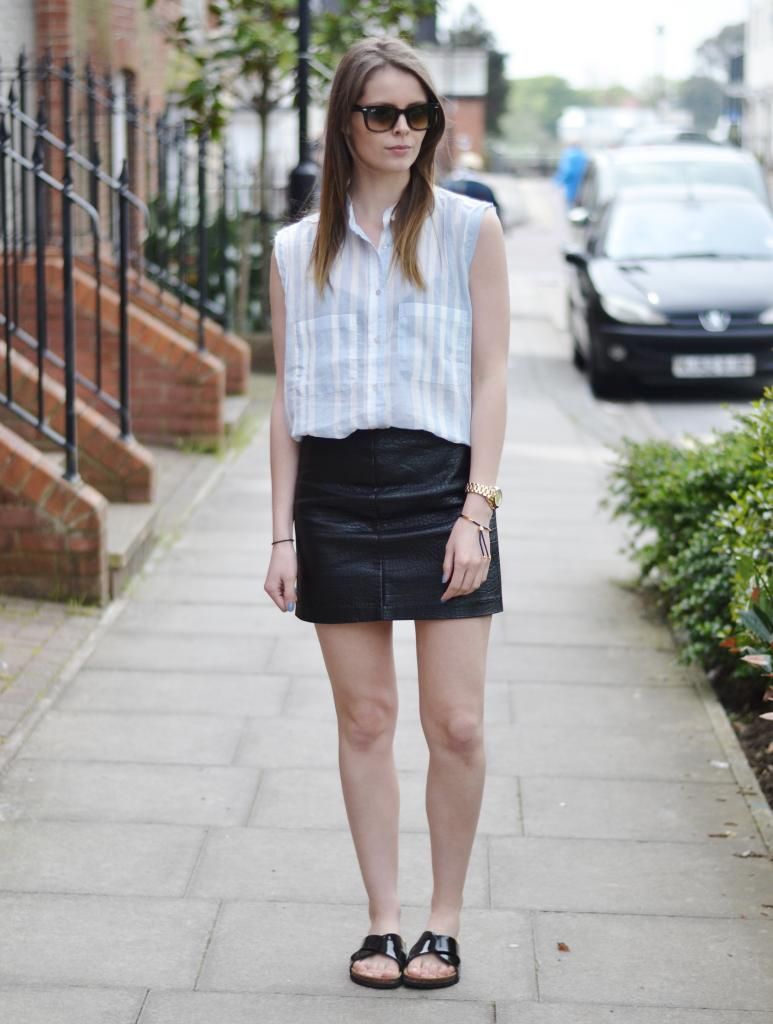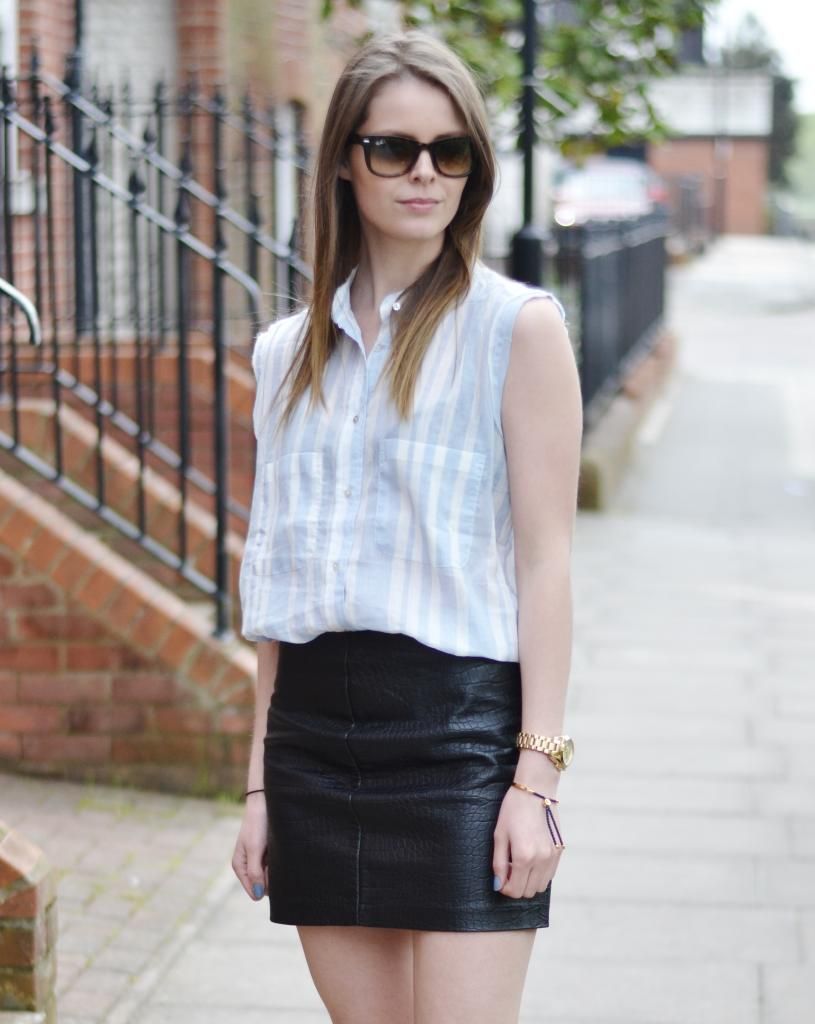 Skirt: H&M (Similar
here
)
Shoes: Schuh (Similar
here
)
It's that first time of the year, the time where I open my underwear draw, stare at the clear tights and bravely close the draw empty handed. It's time. It's a cool 16 degrees, but sandals don't look right with tights (I hate to admit I did have to convince myself of this for longer than I care to admit), I decide to take the plunge. So here you have it, my fair skin on show for all to see and I have to admit, it felt good - the promise of summer just around the corner, a reminder to finally put my winter coats away and the fact that I can still get home, put my pyjamas on and have a hot chocolate under a blanket. There's so much to enjoy about this time of year.
On another note, what do you think of this lovely
Mango
top I scooped up on sale on Saturday? I can tell this is going to be a regular offender this summer.
Thanks for reading!
Lucy xx