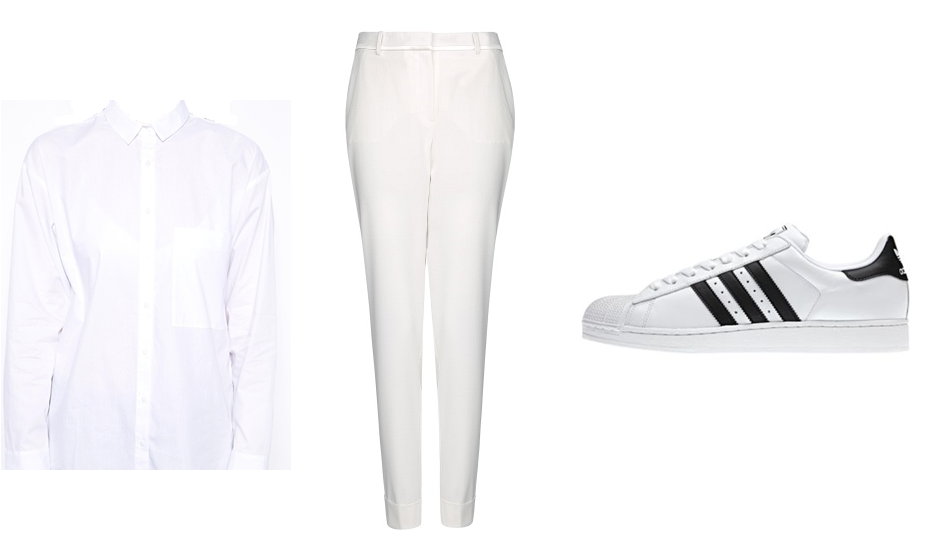 Spring is nearly here! We've had a few sunny days to relinquish our hope that there is indeed, still a sun there. So whether it's me just being a little too optimistic I don't know but I've ordered the first few (all white!) bits for Spring/Summer 2014. I'm so excited! I've got a trip to Italy planned for May so I suppose it's time to start thinking about what to wear for that.
So what do you think? Would you wear any of these items? You may notice I've been harping on about Adidas Stan Smith trainers for quite some time. Well aren't I just annoying? I decided against the Stan and went for the really old school
Superstar 2
trainers (it probably had something to do with barely being able to get hold of a pair of Stan Smiths till at least May! So you never know...I might end up with both).