I promise I will get another outfit post up this but it's been raining every day off I've had! Getting a bit frustrated now!
Anyway, moving on, today's 'skinted or minted'/trend alert is the pointed ankle boot. I've found too that I absolutely love! These
Tibi
ones would love fantastic in my wardrobe don't you think? I should probably stick to the more affordable
Boohoo
version which are really nice (in fact, they'll be great going in to spring as they're 'cut out'!). Which is your favourite?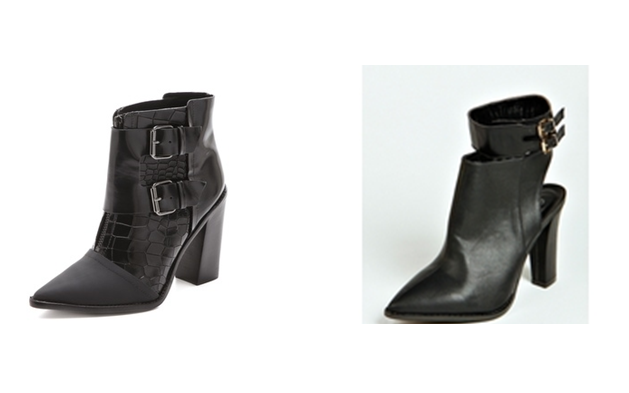 Thanks for reading!
Lucy xx