I woke up this morning and the it was really bright so a great day to do an outfit post (especially with the day off!). I was a bit wary of putting together an outfit with an aviator jacket, they haven't been seen for a while but this was my favourite jacket two years ago and I couldn't let it go to waste! It was only a matter of time before it appeared on here.
Although it was really sunny today it was really cold so this was the ideal outfit today.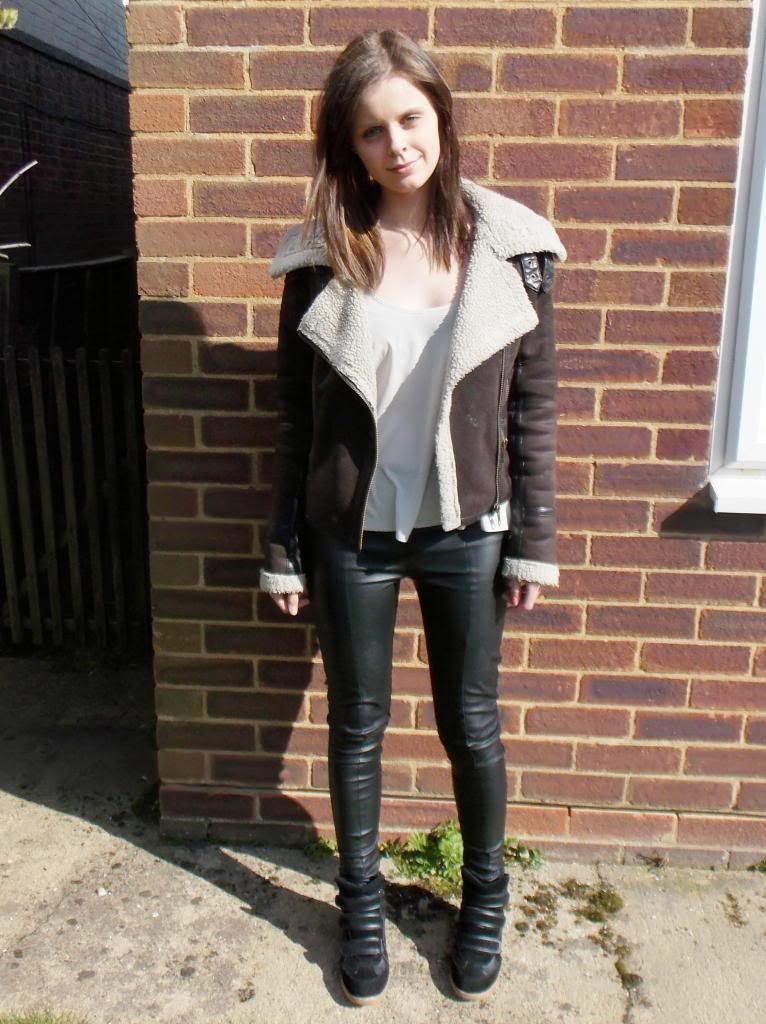 Jacket: Topshop, Top: Topshop, Trousers: Topshop, Shoes: Dune
Have a lovely day!
Lucy x